To Natural Health, Wellness, and Sports Nutrition Supplement Companies with $80,000 to $1,500,000 in Monthly Sales
My name is Marc Rodill. I help medium-sized, health and wellness and sports nutrition supplement companies, in the direct marketing industry, increase sales 30%-70% using a scientific email marketing optimization approach…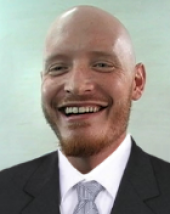 Are you a direct marketer in the $132 billion dollar and growing health and wellness or sports nutrition supplement industry?
Is your company doing $80,000 to $1,500,000 per month?
Do you have a large list of customers and subscribers?
Would you like 30% more profit on the bottom line?
If this sounds like you, this unique method leverages scientific research to "activate" six ways the human brain is hardwired to buy and shows you how "triggering" this automatic buying behavior can easily and significantly boost your supplement sales by 30%-70%, or more…
Want to know more? Let's talk.