Generate 30%-70% more sales this weekend, just by pressing send
My name is Marc Rodill. I help successful, established, six- and seven-figure online marketers "compound" their sales using a unique online marketing approach called Core Programming.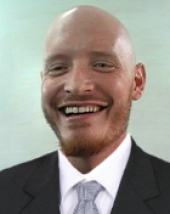 Are you an extremely-busy, highly-successful, online marketer?
Are you earning at least $25,000.00 to $250,000.00 per month?
Do you have a large, productive list, and loyal customer base?
Is your team hard-working and focused on delivering value?
Are you cool, coachable and willing to implement quickly?
Would you like to make more on the bottom-line?
If this sounds like you, I can generate a 30-70% increase in your sales each month with a custom-designed, Core Programming promotion that re-creates the six scientific conditions under which people are genetically programmed from birth to purchase in big numbers.
Want to learn more? Click here to watch your free training.
No, thanks. Just show me how to sell more with email.